VIDEO CLIP ABOVE ⇑                                 
First of all, here is David Otteson (Left), owner of the "Big Nugget Mine / Broken Arrow" alongside Dwight (Right) of Turquoise Land. Most noteworthy, this mine is the only mine in the world where both turquoise and variscite form and exist together. Also, Big Nugget is the name of the blue turquoise and Broken Arrow is the name of the apple green variscite.
Moreover, a few summers back, my wife Christy and I, at the invitation of David Otteson, have the privilege of raking through the tailing piles and chipping away at the walls of the open pit mine. Above all, most turquoise mines are open pits, rather than walk in mines. Notably, most turquoise forms over the top of copper deposits.                                                                                                                                                                                                                                                                                     

BY THE SAME TOKEN, CHECK OUT OUR OTHER VIDEO CLIPS ! ! !
First of all, Turquoise comes from a process takes over millions of years. Secondly, water seeps through rocks that add the minerals of aluminum and copper. As a result, the mineral percentages contribute to the gem's relative shade. Subsequently, turquoise is a hydrated phosphate of aluminum and copper (copper aluminum phosphate). Finally, the chemical formula is CuAl6((OH)2/PO4)4 CuAl6(PO4)4(OH)8 + 4H2O.
Location/Date: Summer 2018 Candeleria Hills, North of Tonopah, Nevada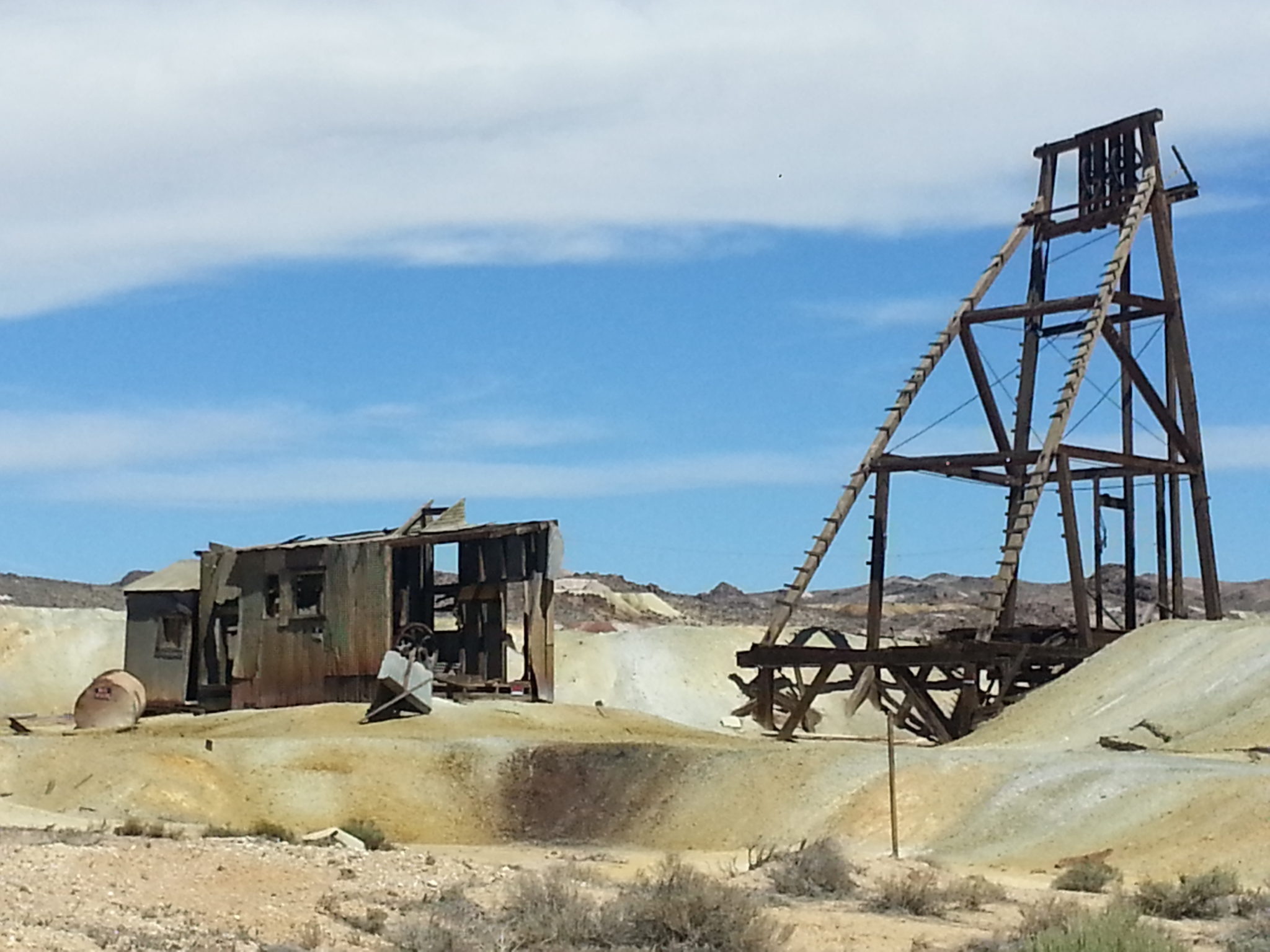 Mixed turquoise
  Bisbee  
 No. 8 Mine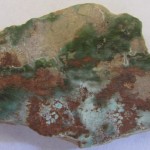 Royston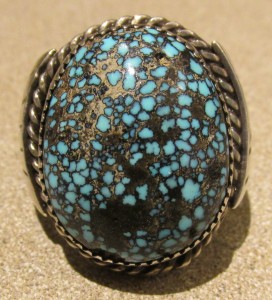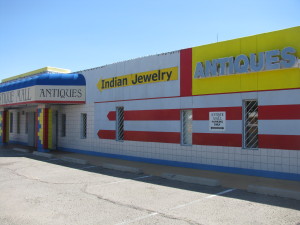 As a matter of fact, Turquoise Land is inside the light blue building with the coral stripe located at 3130 E. Grant (at Country Club) in Tucson, Arizona, 85716. In addition, Turquoise Land is between ChickeNuevo and Temco Heating and Cooling.
We sell ⇒ AMERICAN ⇐ turquoise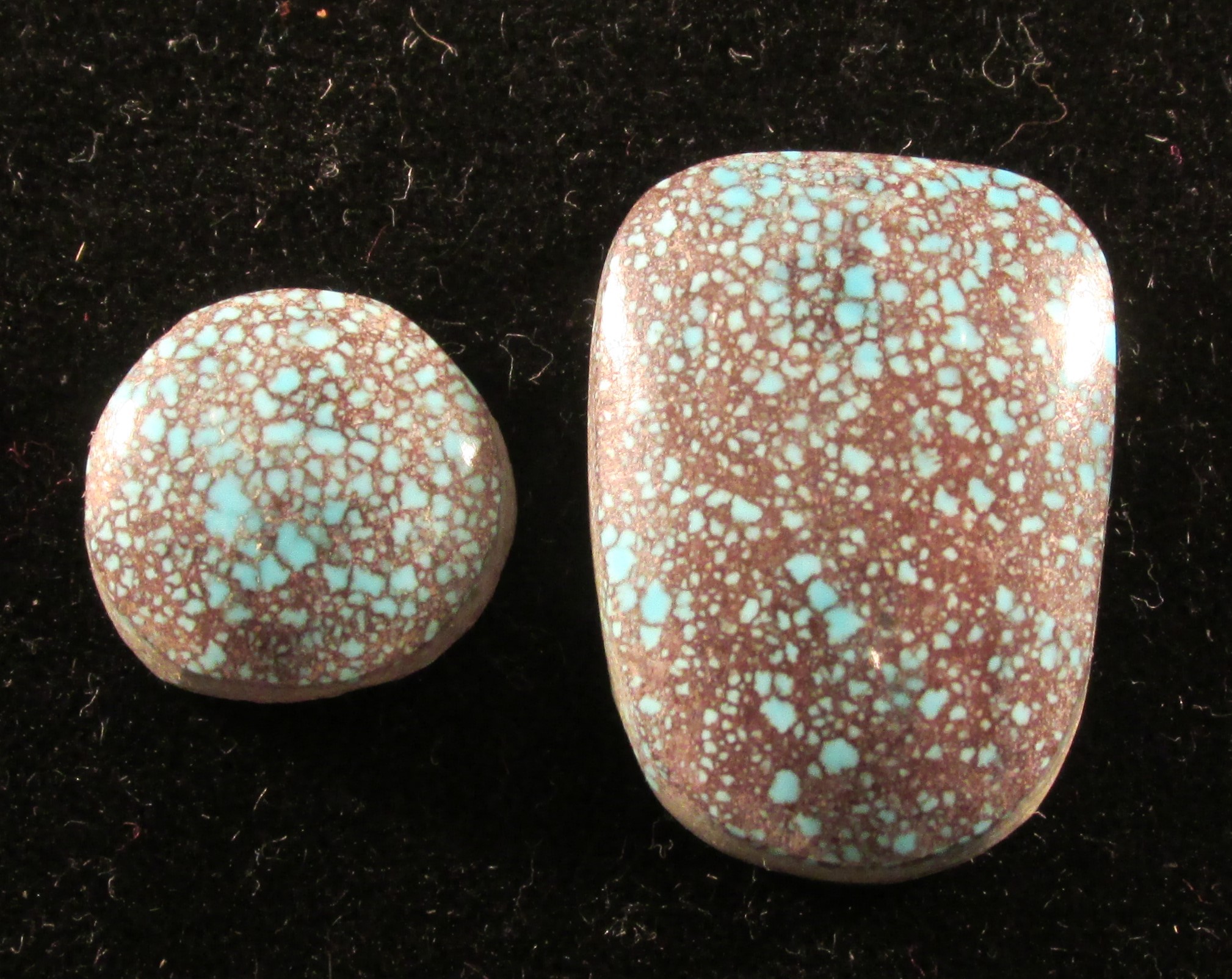 CALL US or TEXT US! (520) 419-1270
Of course, you can E-MAIL US

PHOTOS!

dwightandchristy@gmail.com
Equally important, VISIT US

3

130 E. Grant Road in Tucson, Az
Furthermore: HOURS:…PLEASE CHECK OUR >  CALENDAR<  DAYS AND HOURS OF OPERATION
IF YOU HAVE TURQUOISE OR TURQUOISE JEWELRY TO SELL:
Most importantly, we feature multiple consignors with a variety of old & new Southwest turquoise jewelry.
*Chiefly, we try hard to offer only turquoise jewelry that is vintage and American in origin.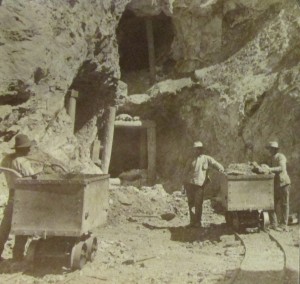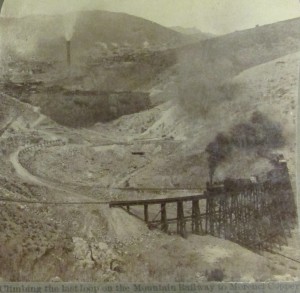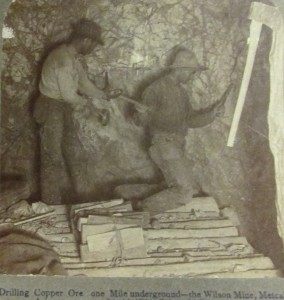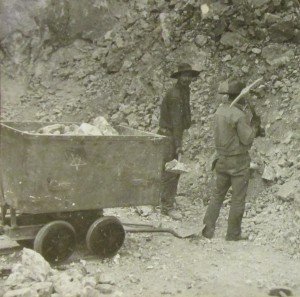 Turquoise Land 1990 – 2023 © Schannep Ventures L.L.C.  ALL RIGHTS RESERVED