First of all,  in August of 2013, we are fortunate enough to visit the Cortez, Colorado Cultural Center.  Notably, Cortez is a southwestern Colorado town. By the same token, it is one of America's richest archaeological centers and lies between the entrance to world-famous Mesa Verde National Park and the Ute Mountain Tribal Park.
Most relevant, during the evening we are there, we enjoy Navajo traditional dancers and meet one of the last living Navajo Code Talkers (Sam Sandoval) who serves our country in World War 2.
First of all, Sam Sandoval is a Navajo Marine WW2 Navajo Code Talker, 1st Marine Division. Secondly, he is of the Zuni Clan on his Maternal mother's side, and a Red Cheek Clan on his Paternal father's sign. Thirdly, he is originally from Kimbeto near Chaco Canyon, in the Eastern part of the Navajo Nation.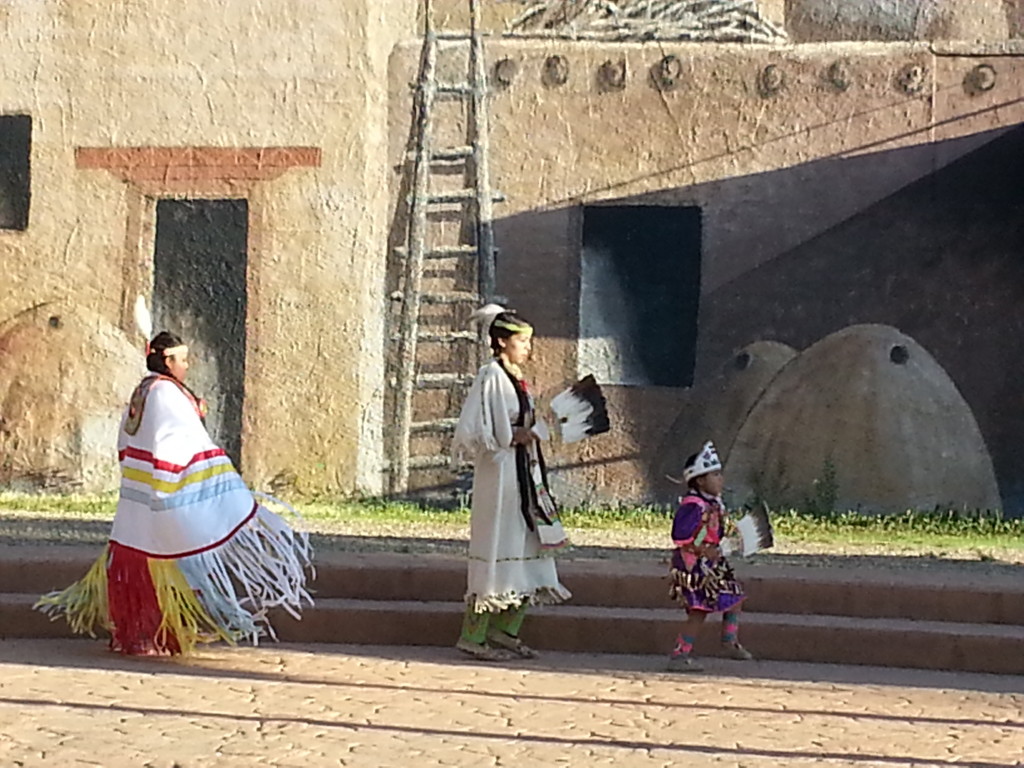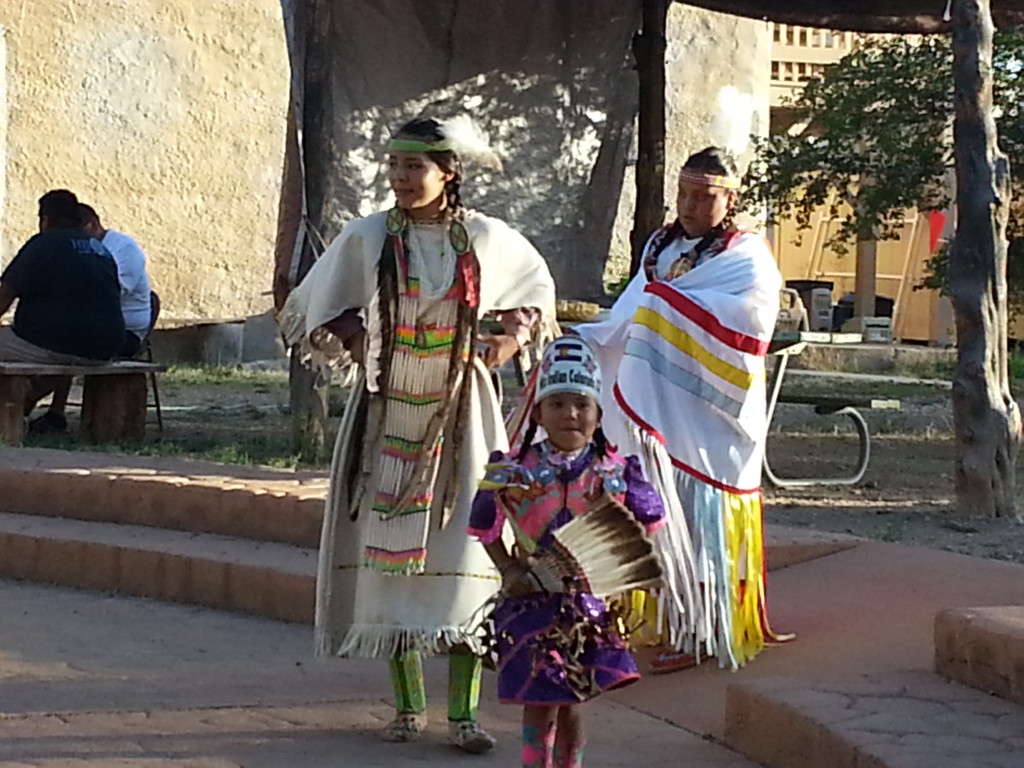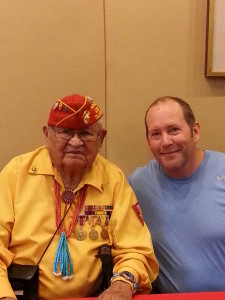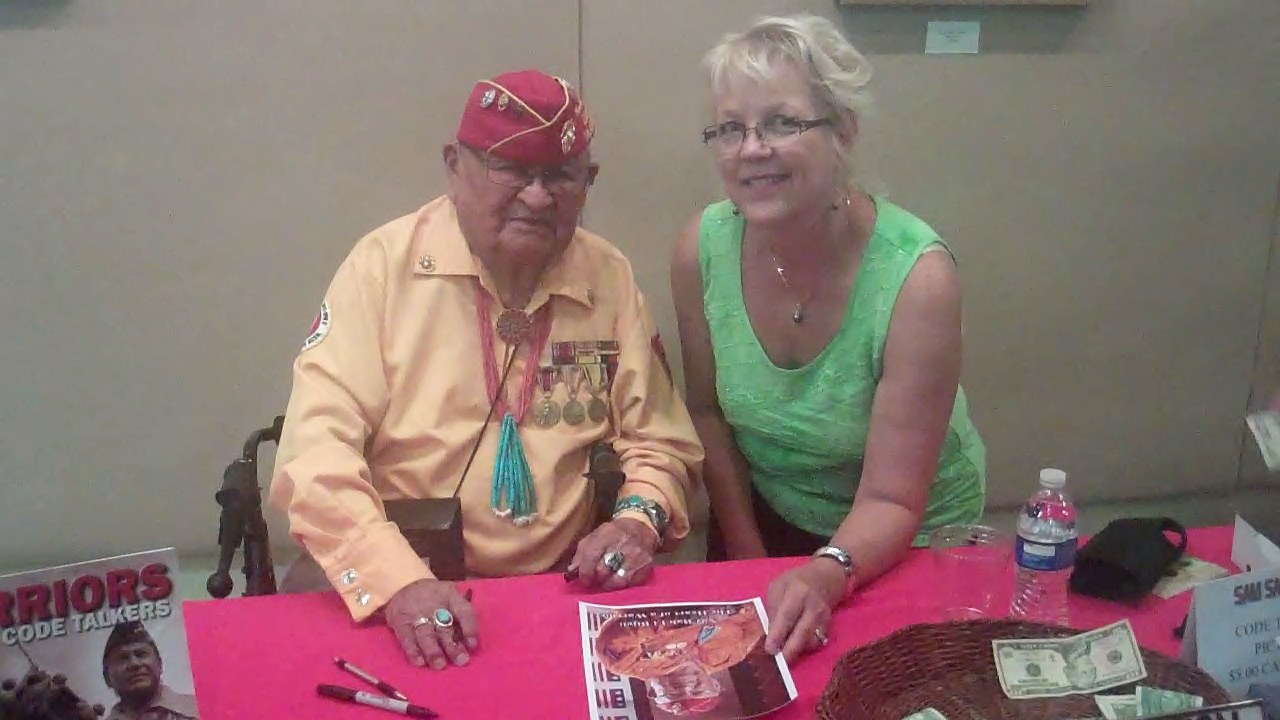 As can be seen, note the fabulous coral pin, coral necklace with turquoise jacla and turquoise watchband.
In summary, a traditional Pueblo jewelry adornment, a jacla is two loops of heishi that are originally earrings and sometimes on the bottom of a stone necklace as a pendant-like attachment.
Jacla is Navajo for "ear string". The Navajo spelling is the most common version of the word. Jocla is also common but jackla is a phonetic mis-spelling. Although jaclas came from the Rio Grande Pueblo Indians, they are trade with other tribes so have become associated with the Navajo as well. They can see them in vintage photos being worn by members of all southwest tribes, both men and women.
Turquoise Land 1990 – 2023 © Schannep Ventures L.L.C. ALL RIGHTS RESERVED