We are fortunate to possess these two vintage advertisements for the Carico Lake Mining Company. The first ad has Carico Lake Turquoise with tight spiderweb matrix and the second ad has Carico Lake Turquoise with a broader matrix.

We believe these vintage ads are from the mid 1960's. Zip codes, visible on the advertisements, first come into existence in 1962.

These advertisements are illustrated by D. Stewart and the pure and natural high grade spiderweb Carico Lake cabochons are complete with the help of Janice Roberts.

The actual ads are heavy card stock with pre-drill holes for a 3 ring binder.

The cabochons come with a guarantee of their origin and quality.

In all our years in the turquoise business, we have seen no others!
CLICK ON EITHER PICTURE  TO MAGNIFY THE VIEW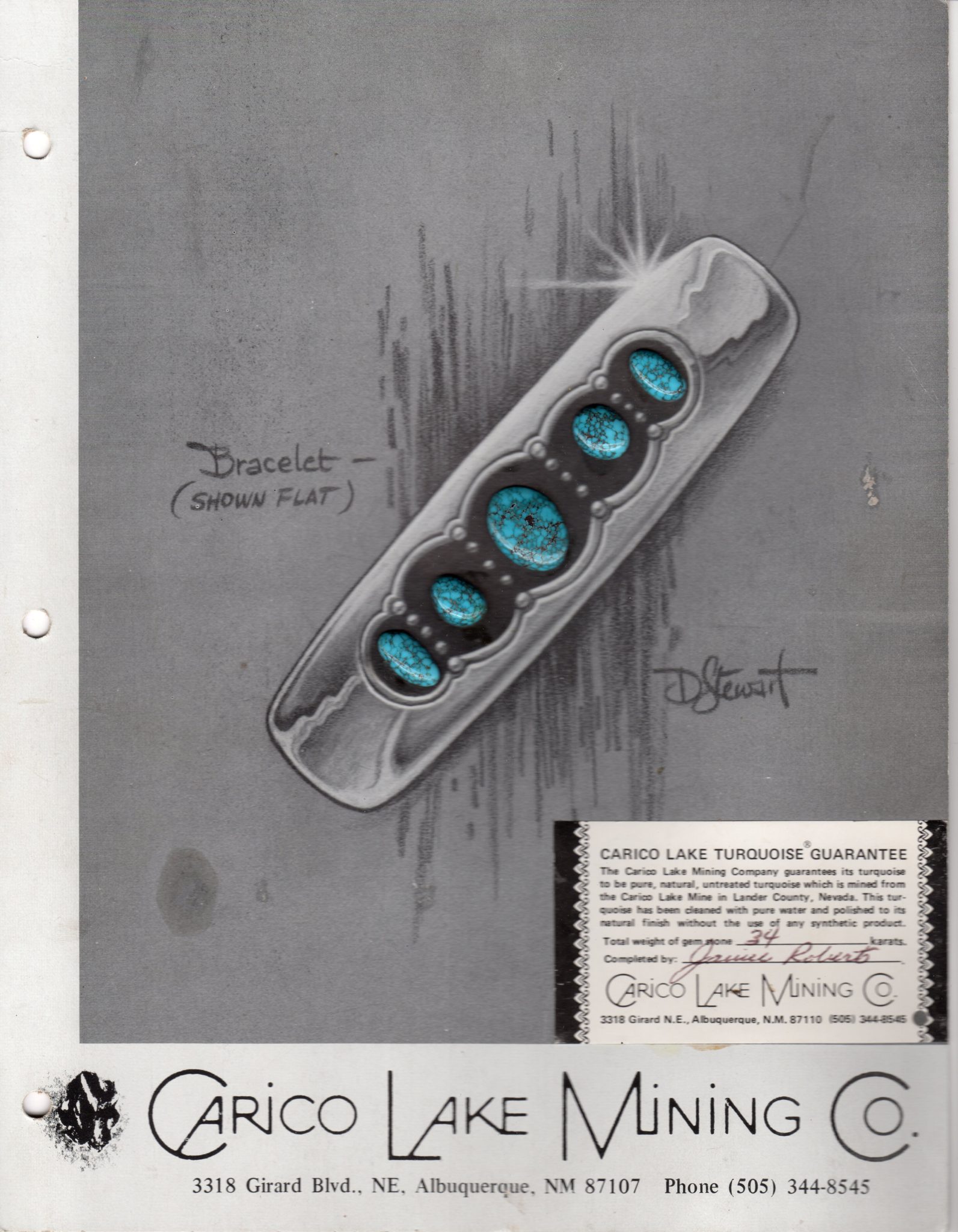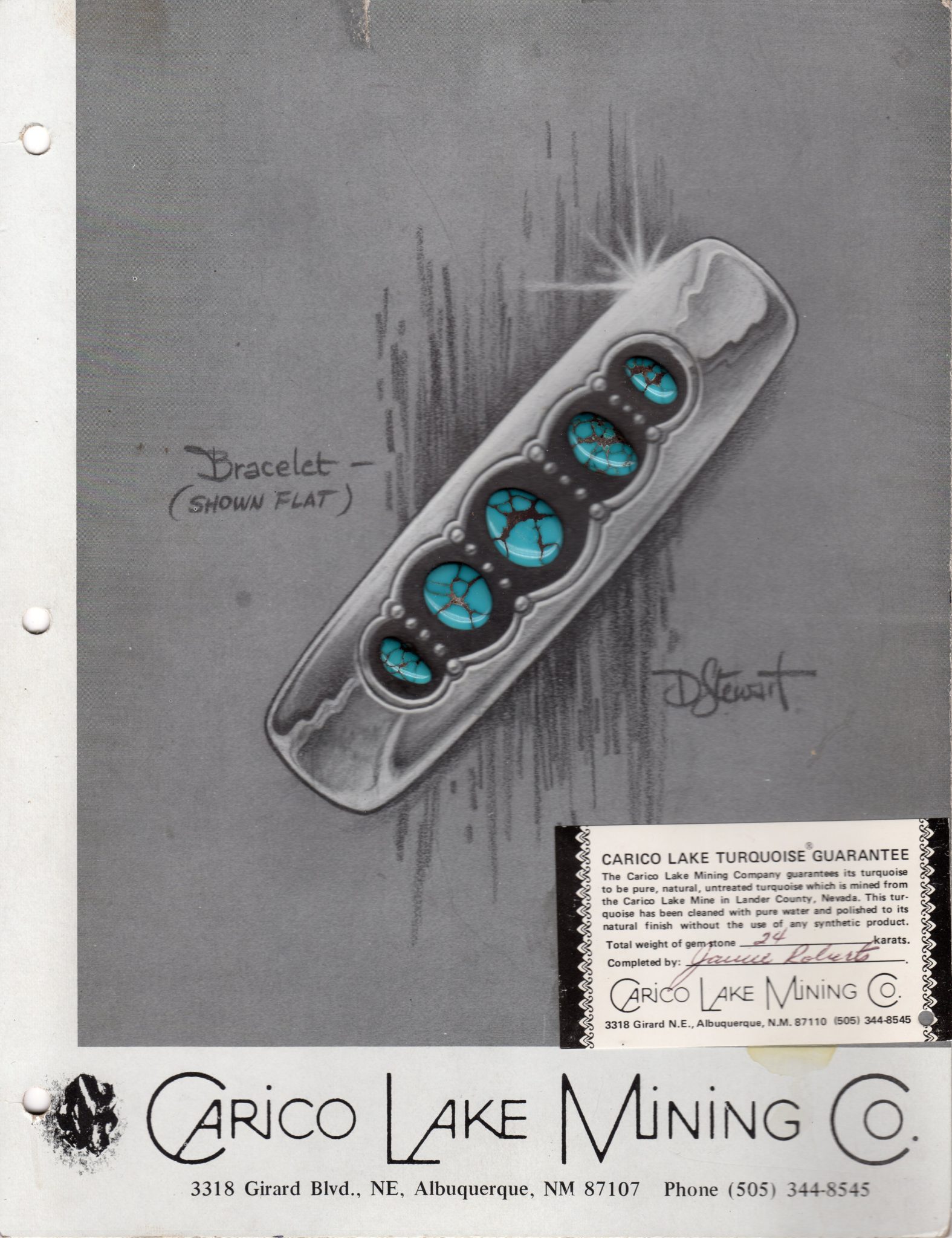 Turquoise Land  1990 – 2023 © Schannep Ventures L.L.C. ALL RIGHTS RESERVED