Most noteworthy, I am the "Local Expert" on Travel Channel's © Dig Wars – Ruby Arizona © in the summer of 2013.  As a result, my role on the show takes approximately 8 hours of time to produce 3 minutes on the show. Our particular portion of this episode takes place inside of our Antique Mall in Tucson, Arizona. We are located about 71 miles north of Ruby, Arizona.
Ruby, Arizona is a ghost town 50 miles southwest of Tucson and 4 miles north of the Mexico border. It is surrounded by the Coronado National Forest in an area of rugged mountains, semi-arid deserts and abundant wildlife.
During the show's filming, we have to cordon off the rest of our store from the general public. *Consequently, the show is entirely done with a script with the sole purpose to entertain the viewer.                                                                                                                                   
*Most relevant, the items on the show have "extra value" due to the fact that they:  (1)  "find" them in a Arizona Ghost town and attain that providence.  (2)  Appear on a national treasure hunter's television show and attain that prestige.  Finally, I hope you enjoy the show.
My role starts at 16:38
. Thanks for watching!
DESCRIPTION: (from Travel Channel's press release, March 2013) "Dig Wars" follows three teams of America's best relic hunters, competing head-to-head-to-head to find the most valuable artifacts at different historical locations across the country. Once on site, the teams have from sun-up to sundown to apply all of their knowledge, resources and hustle to ensure a victory. At the end of the hunt, the treasures will be evaluated by a local expert and a winner will be declared.
AIR DATE: Dig Wars – Ruby Arizona first aired July 3, 2013
SEASON 1: EPISODE 5 Ruby Arizona
CANCELLED: At the conclusion of Season 1: Episode 7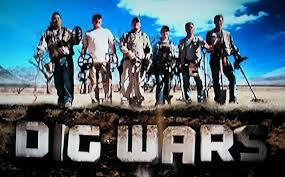 Dig Wars © Official Photo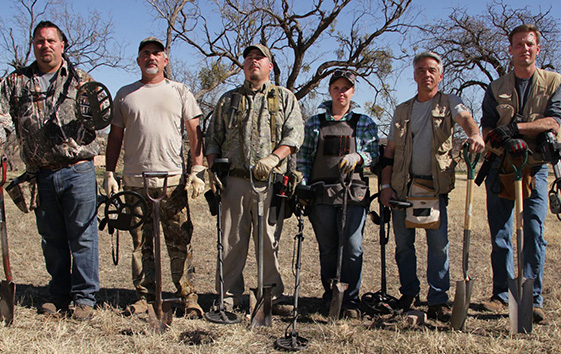 The "stars" of Dig Wars.
As shown above, here is Dig Wars © during production in the desert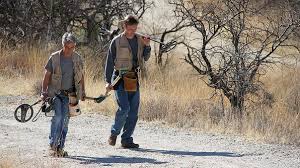 After all, here are the Stars at the Ghost Town of Ruby, Arizona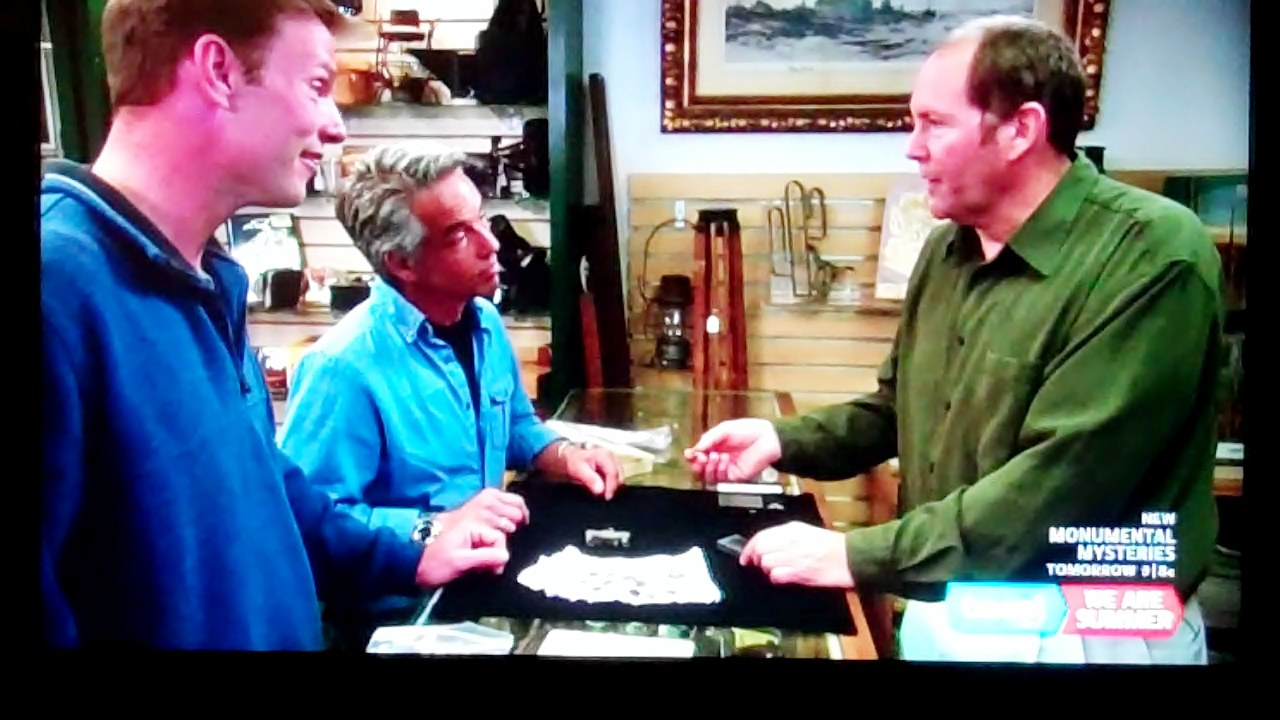 Finally, here is Dwight of TurquoiseLand evaluating the treasures of Ruby Arizona Dig Wars                                                                                                                                                                          To learn more about the Travel Channel, please click HERE! 
Turquoise Land 1990 – 2023 © Schannep Ventures L.L.C. ALL RIGHTS RESERVED